Sand and Shores offers the following:
Brand Management
We are a communications firm that specializes in helping our clients grow their brand awareness through marketing and public relations efforts. Helping to create content that tells the story and communicates the message is our main concern and assists with every other aspect of the project. We construct and manage marketing and public relations campaigns that assist clients when launching new initiatives or advancing current ones. Our goal is to grow and manage our client's public persona to produce more positive PR. As a service, we focus on understanding our client's target audience and structuring campaigns and resources to not only reach the target audience but also develop ways to expand local reach to a regional, then national audience.
For more information on our Brand Management & Brand Awareness Campaign services, please Contact Us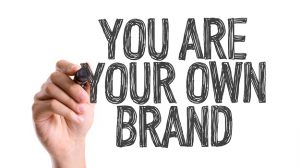 Thought Leadership through Public Relations & Identity Branding
Establish yourself as a thought leader, perceived as the go-to person in your industry, both for your expertise, credibility, and image. Build a reputation for excellence as a leader through actionable PR and branding initiatives that will shape your desired outcome. Sand & Shores will work with you on an ongoing basis to find speaking engagements, appearances, and media opportunities to grow your personal and professional brand recognition.
Join our roster of experts that present to our clients, speak on your expertise, and qualify to be a brand partner with Sand & Shores.
Event Marketing & PR
We serve as an events Public Relations and Marketing consulting firm that delivers results and provides sharable content to promote the current event and all events to follow. Have Sand & Shores work with you to tell the story of your event, participants, and purpose of the event. It matters. We solicit and arrange interviews, media, and exposure opportunities that draw participants and donors to support the event and the cause.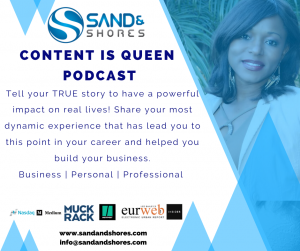 CONTENT IS QUEEN – Podcast 
Listen to true stories, true professionals that deliver quality content in their businesses, their books, and their speeches. Be inspired. Be enlightened. Be productive and motivated by the stories, struggles, accomplishments, and ideas of others. This is where #ContentIsQueen and #WordsMatter.  Listen to us on Spotify, Google Podcast , Stitcher, and Anchor to name a few.
If you are ready to tell your story, we are here to listen. CONTENT IS QUEEN
For more information on our Public Relations and Leadership services, please Contact Us