How Using Billing Software Can Help Small Businesses Improve Customer Relations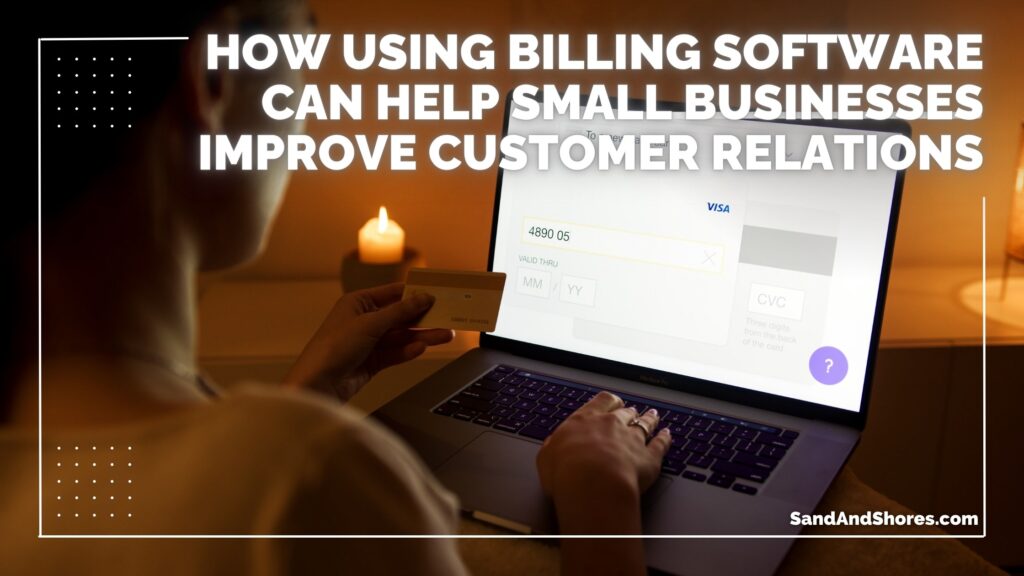 No matter what product or service your small business offers, there's no denying that positive customer relations are essential to sustainable growth and success. Thus, a previous post highlighting '6 Tried-and-True Growth Management Strategies for Small Businesses' includes the need for customer relationship management (CRM) software. An effective CRM tool enables entrepreneurs to streamline all client interactions and communication and ultimately boost customer retention.

However, besides CRM software, billing software can also help improve customer service and satisfaction. More than just a way to manage revenues and collect payments, deploying a digital solution for your billing procedures offers the following benefits to your business and customers alike.
Save time and money
Because the billing process involves multiple steps, like creating the invoice, transmitting it to customers, and collecting their payments, it tends to take up a significant amount of business resources. CFO's article on business invoicing estimates the total process to have a monthly average of $1.42 to $6 per invoice. As a small business, this expense can be a considerable burden when multiplied across your customer base.

Nonetheless, the same article notes that businesses are able to lower this cost by investing in technology, such as automated billing software. By digitizing the process and enhancing productivity and efficiency, the time, money, and labor resources you save can instead be reallocated to more complex customer service tasks like answering queries and resolving billing issues.
Adapt to new buying trends
Buying habits and behaviors continue to evolve, but integrating billing software into your business model allows you to be flexible and adaptable to their needs. For instance, more and more customers are looking to personalize and optimize their shopping experience through consumption billing. In this usage-based model, customers only pay for what they use or consume instead of being charged a fixed rate.

In this light, SOFTRAX's consumption billing software deploys various pricing models for revenue recognition and customer engagement. The software's billing manager can handle simple and complex consumption billing scenarios, monitor minimum, overage, and tiered usage levels, and organize contract details to stay on schedule.
Empower customers' choices
Carefully choosing your billing software and utilizing its features can also help you empower your customers. For instance, an omnichannel billing platform enables customers to easily and conveniently switch between multiple communication channels, such as text, email, or live agent.

When the billing software is integrated with a customizable payment solution like CSG Forte Engage, you further increase customer satisfaction by giving them control over their billing options and payment methods. Overall, sophisticated billing technology meets your customers where they are at every stage of the billing process, from receiving an invoice to completing their payment.
Keep customer data centralized
As opposed to manual invoicing procedures where you risk losing or mismanaging information, deploying billing software ensures that customer insights like profiles, payment history, and retention rates are centralized. By having this data within your reach, you can conduct analytics, identify pain points during the billing cycle, and adjust your overall billing process accordingly.

Some billing platforms even incorporate predictive analytics into their systems so you can predict customer behavior and target those whose loyalty and retention need to be improved. Whether you opt for a free or paid billing program, ensure that it has adequate data security and encryption to protect sensitive billing information like names and mailing addresses.

In summary, using a digital billing solution cultivates customer loyalty and retention by optimizing the process, adapting to consumer needs, empowering their choices, and making data-driven decisions on customer relations. Beyond digital transformation through billing software, Sand & Shores can assist you with leadership consulting, public relations, and marketing to ensure a positive customer experience in every aspect of your business.
accounting analytics billing software client relations crm customer service growth payment solutions scaling small business SOFTRAX