L.L.E.A.D. THE WAY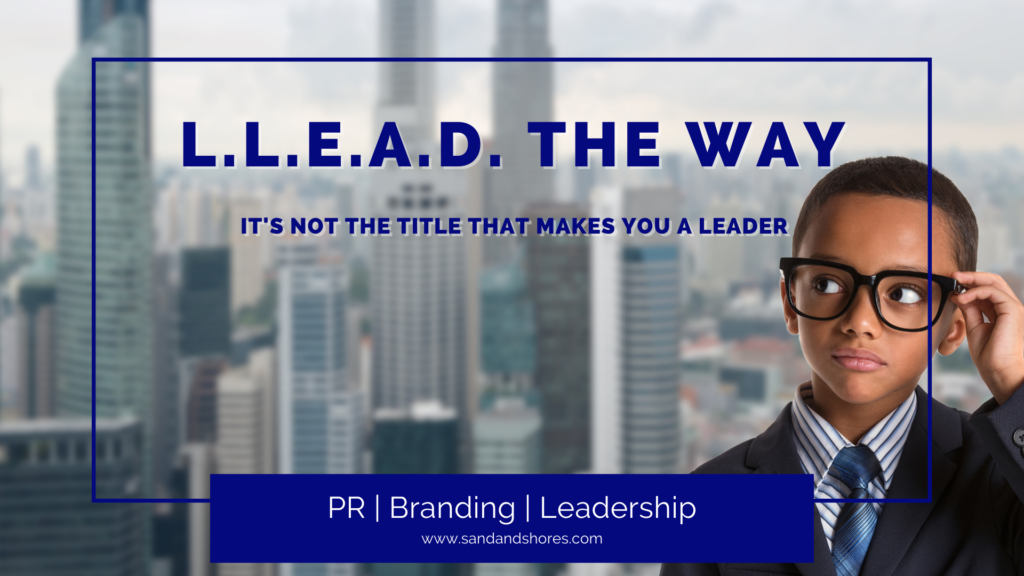 IT'S NOT THE TITLE THAT MAKES YOU A LEADER!
by Tonya McKenzie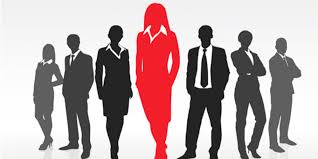 Leadership and all that it embodies greatly outweighs a simple title and checklist of duties. The role of a leader goes far beyond checklists and directives. Leadership positions can be elected, appointed by an official, self-appointed, and ascended to. The latter is the most dynamic because of the way that you emerge as a leader based on your actions, your ability to be a problem solver and handle conflict with progressive solutions. There is a higher level of respect from those that willingly follow based on what they have seen heard, learned, and experienced.
The achievement of an organization depends on leadership. An organization without a leader is like a basketball team without a guard or a car being driven at night with no headlights. You can easily lose direction and get lost. A leader is important in communicating the mission, inspiring others to play a part in that mission and extract the best out of the rest of the team. During struggles, leadership is where most will turn for support. Leadership guides the culture of an organization, prioritizes the win of the whole over the credit of the individual.
Expressing your leadership can be tricky. There is fear of rejection and sometimes fear that your shoulders may not be strong enough to carry the load of the responsibilities of the lead in certain situations. The truth is, you don't know until you try. If you find yourself sitting on a call, in a room, or a certain scenario that needs resolution and progress and you try to ignore the voice in your head telling you what to say, do, or suggest, you are suppressing your own leadership opportunities and burying your thought-leadership by not speaking up. How many times have you heard the voice in your head telling you what to say or propose and you stayed silent? You must ask yourself why you held back.
Honestly, we all have doubts but also have a desire to do well and to be a part of the group win. Sand and Shores has an effective model of leadership that combines individual talents and storytelling through a PR lenses to help accomplish a higher level of leadership for the purpose of contributing to the team and individual win. It's the L.L.E.A.D. method.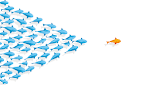 L – Look the part. As a result of the Covid crisis experienced globally, we have all suffered in one way or another. Many people have become complacent and lacking in their appearance and demeanor. It is important that we give attention to how we show up virtually and in person. This does not mean that you should wear the most expensive attire; it means that you come prepared to take the leadership position that you desire and that you deserve. Be alert. Pay attention. Be an active listener. Look the part.
L – Leverage your experience. – There is a national debate about college and if it is necessary to have a degree to have a successful life. The truth is that it varies. If your life is filled with relevant experiences that you can apply to leadership in your company or community, it can be even more valuable than somebody that went to school. If an opportunity presents itself, before automatically assuming that you cannot handle it or that you are unqualified, reflect on your life experiences, the skills used to get through obstacles, and how those skills can apply to the work and professional problem that you are trying to solve.
E – Elevate your voice. This does not encourage you to yell. In writing and vocally, you can elevate a message based on the content. Make it relevant and ensure that it resonates with the crowd that you are speaking to. Use words with power. When speaking about emotion, don't simply tell somebody how you feel, take them on the journey and show them how you got from one place to another. Sometimes you have to walk people through a process. Elevate your words and your message to elevate your voice.
A – Acknowledge the problem. In business and personal life, there is always a solution that is being sought. At work, meeting after meeting is scheduled to achieve progress towards a solution. Phone calls and conference calls are put on your calendar to talk about things that guide you towards results. All of these meetings and calls are often missing one thing: acknowledgement of the real problem. Many times, when the problem is uncomfortable or hard to accept, people dance around it, avoid calling it what it is and never addressing it by name. A true leader will be able to call out and acknowledge the problem in the room hindering growth, progress, and cohesion. Always acknowledge the problem.
D – Deliver results. Build a track record of doing exactly what you say that you are going to do. Do not let your reputation be clouded by woulda-coulda-shoulda excuses for why something did not get done. True leadership comes with responsibility and proof that a job you commit to will be completed. As you grow in your leadership roles, people will grow to depend on you to set the standard, to support where they are lacking, and guide them through points of confusion to get results. To be the kind of leader that ushers in change, you must deliver results.
Leaders may not always have the big title, but they usually have the big heart, the passion, and the big drive to get the job done and bring the collective along on the ride. Those that lead, step out, speak out, and speak up. Great leaders can direct from behind. They don't always need to be in the front. A true leader is recognized by family, friends, and professional peers as such and are not afraid to do what needs to be done and take the LLEAD.
Lead: to guide on a way especially by going in advance (Merriam-Webster)

leadership management messaging responsibility storytelling support