The Reputation of Your Business is Everything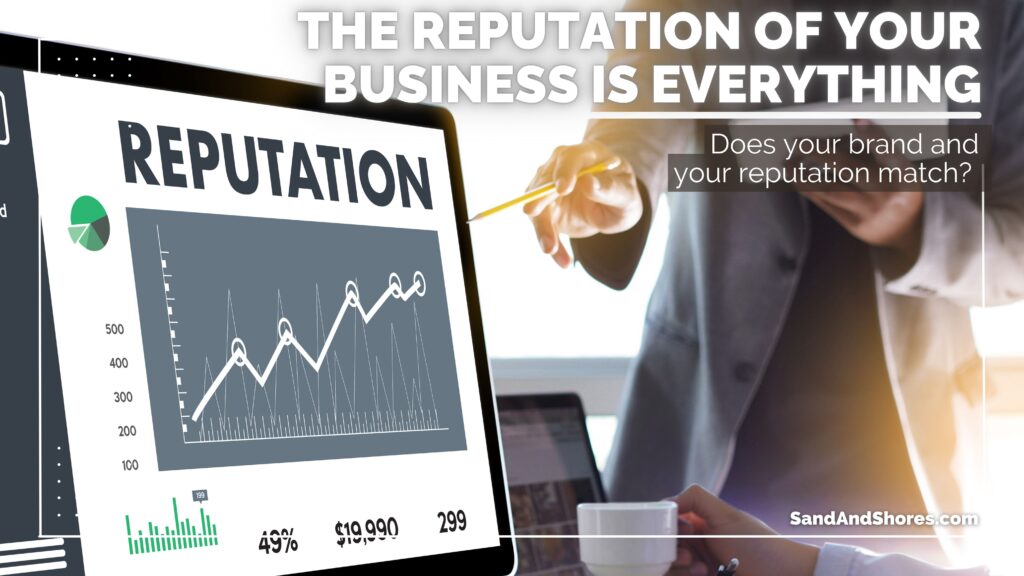 by Tonya McKenzie
A recent survey by VerticalResponse found that 43% of small business owners spend six hours per week on social media marketing, which is a key component of brand building. Other activities involved in brand building, such as developing a brand strategy, designing a logo and website, and creating marketing materials, can also be time-consuming.
Here's the thing, no matter how much time you spend building and nurturing your brand, that can all be wiped out by having a bad reputation. As important as it is to have a solid brand, having a strong reputation for your business is just as or more important. The truth of the matter is that they should be the same. However, many times they are not. Many times they are far apart. Remember, your brand is what you are putting out to the world. It's what you want people to know your business as. Your reputation is defined by your behavior, your actions, and the experiences that people have with your brand or your business.
The elements of a good reputation for a business include:
High-quality products and services. This is the most important element, as customers are more likely to have a positive experience with a business if they are satisfied with the products or services they purchase.
Excellent customer service. Customers should feel valued and respected when they interact with a business, regardless of whether they are making a purchase, asking a question, or resolving an issue.
Strong brand identity. A business's brand is its reputation, so it is important to develop a strong and consistent brand identity that reflects the company's values and mission.
Positive online presence. Customers are increasingly turning to the internet to learn about and research businesses, so it is important to have a positive online presence. This includes having a well-designed website, active social media accounts, and positive customer reviews.
Ethical business practices. Customers are more likely to support businesses that they believe are ethical and socially responsible. This includes things like fair pricing, honest advertising, and sustainable business practices.
Employee satisfaction. Happy employees are more likely to provide good customer service and be productive.
Community involvement. Businesses that are involved in their communities and give back to society are often seen more favorably by customers.
Financial stability. Customers are more likely to trust businesses that are financially stable.
By focusing on these elements, businesses can build a strong reputation that will attract and retain customers, partners, and employees. Bad things will happen. That's just the nature of doing business. However, building a strong reputation can keep it from destroying your business. Start with your brand. Build on that with a great reputation that represents the brand that you built.
Here's where PR comes in… We have tools to monitor your reputation. Part of public relations is about having a strong, trustable reputation. What you don't want to happen is for things to be put online about you and your business without you knowing. Many folks think that PR is just about media placements and being a showboat. It's about much more than that. Crisis PR comes in when you are in the midst of having bad press, bad reviews, and bad conversations about your business out in the public. PR/Communications professionals are brought in to mitigate that. Trust this: It's easier to prevent and monitor your reputation and that of your business than it is to repair it.
#LLEADtheWay

brand awareness branding communications crisis PR digital reputation public relations reputation management