HOLLYWOOD MUSIC IN MEDIA AWARDS TO LAUNCH IMMERSIVE APP WITH BRANDWOOD GLOBAL FOR 2018 AWARDS SHOW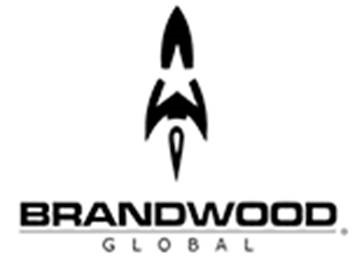 Mobile Application Audience Engagement and Data for Music Awards Show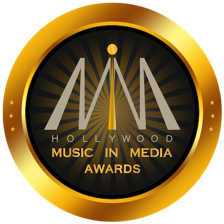 Los Angeles, CA, April 27, 2018– Brandwood Global, Inc., a Los Angeles based entertainment technology company and Hollywood Music in Media Awards (HMMA), the leading Hollywood- based music awards show which specifically recognizes music in all forms of visual media have teamed up to create a real-time interactive experience for the HMMA Show streaming on Facebook LIVE from Hollywood, California.  After several successful years of operating the show without a mobile application or large-scale social integration, Brandwood Global technology will increase engagement. Brent Harvey, Executive Producer and Founder of the HMMAs wanted to create a substantial virtual experience enhancing audience interaction for a new vision of presenting awards shows.
 "We are thrilled to be the first award show to have this interactive app technology available to fans, artists, composers, songwriters, industry professionals and the general public to enhance viewer experience, and at the same time provide a unique direct-to-consumer platform for our sponsors. This is going to be a blast!" exclaims HMMA founder / executive producer Brent Harvey
The official HMMA mobile application designed by Brandwood Global, integrated with the Brandingo SDK, was created to engage attendees as the awards show unfolds in real time and in post-event edited content.  As the show progresses, the app engages attendees directly with relevant retail platforms and even allows charitable contributions to Physicians for Peace, an official non-profit organization of the HMMA show.  The app has the unique function of giving brands and product sponsors direct ROI and customer data from interactions during the show.
"We create enhanced and engaging audience interactions during awards shows. It is one of the unique features of our Brandingo SDK.  Working with HMMAs is exciting to us because we feel the music awards shows are untapped opportunities.  At the HMMAs, our Brandingo SDK will work within the HMMA app to help brand sponsors measure and receive the ROI increasing engagement and customer loyalty," said Stephanie Weier, CEO, and Founder of Brandwood Global.
Brandwood Global and HMMAs plan to continue partnering in the upcoming live award show on November 14, 2018 and will further explore how the HMMA app can capture new revenue and build audience engagement.  Data analytics will be measured anonymously which do not infringe on user privacy in the app. The information collected will include user downloads, purchases, social media posts, and engagements.
Social responsibility is an exciting element of this collaboration with Brandwood Global and the HMMAs through their engagement with Physicians for Peace (www.physiciansforpeace.org), a Norfolk, Virginia-based for purpose training organization that pairs volunteer surgeons with hospitals and clinics in developing countries.
"Our volunteers work with the world's most vulnerable populations," according to Jamie Morgan, CEO of Physicians for Peace. "In Malawi, for example, there are only 42 surgeons for a population of 19 million, more than half of whom are children."  He adds, "Physicians for Peace is a strong believer in the power to heal through Medicine and Music and is proud to partner with the Hollywood Music in Media Awards."
Brandwood Global, Inc. is a Los Angeles-based entertainment technology company focused on branded entertainment.  We have created the world's first online marketplace for branded entertainment deals, matching brands to creatives and celebrities.  Brandingo is our innovative mobile SDK which brings real-time ROI from audience purchases in broadcast and live events, while delivering gamification and social media amplification to clients. Formed in 2015 by Hollywood industry veterans, Stephanie Weier and Larry Weier, who have worked for 45 years combined in the Hollywood branding industry.
The Hollywood Music In Media Awards™ (HMMA) recognizes and honors the music of visual mediums (film, TV, movie trailers, video games, commercials, etc.), the talented individuals responsible for creating, producing and placing it and the music of artists, both mainstream and independent, from around the globe. HMMA is the first music awards event to recognize and honor excellence in music supervision. Iconic artists are presented with Outstanding Career Achievement honors for their accomplishments and longevity in the entertainment field. The awards event features live music performances, celebrity appearances, award presentations, an exclusive VIP reception and gourmet dinner banquet. The Hollywood Reporter writes, "The annual celebration of music in film, TV, video games, commercials and trailers is one of the better predictors of the best original score and best original song Golden Globe and Oscar categories."
Physicians for Peace (www.physiciansforpeace.org) is a nonprofit surgical training organization that, for more than 30 years, has paired volunteer doctors, nurses and therapists to train local providers working in hospitals and clinics in developing countries. Their mission is to increase local capacity to perform lifesaving surgeries for the world's most vulnerable populations. Click here to join teach one. heal many.
# # #
If you would like more information about Brandwood Global / Brandingo, please contact or email at info@brandwoodglobal.com.  If you would like more information on HMMAs, please contact Brent Harvey at brent@hmmas.com.  For more information on Physicians for Peace, please contact Rhonda Kiltstein at rhonda.kilstein@inmediamgt.com.
app application branding Brandingo business engage entertainment events global HMMA hollywood media non-profit press public relations