RED BEACH ADVISORS AND DEVELANDOO ESTABLISH A NEW PARTNERSHIP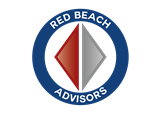 RED BEACH ADVISORS AND DEVELANDOO ESTABLISH PARTNERSHIP TO PROVIDE STRATEGIC TECHNOLOGY CONSULTING FOCUSED ON ARTIFICIAL INTELLIGENCE AND MACHINE LEARNING
Los Angeles, California, USA / Munich, Germany – June 13, 2018
Red Beach Advisors and Develandoo have established a partnership to provide strategic technology consulting to global startup and early-stage companies focused on artificial intelligence and machine learning. The partnership of Red Beach Advisors and Develandoo combine the efforts of two emerging firms; one in strategic technology and business consulting and the other with innovative software development focused on artificial intelligence and machine learning knowledge.
The growth in startup and early-stage companies across the world has created an emerging market to provide strategy and technology services to help companies grow. Startups and early-stage companies often need assistance in several areas to continue their growth efficiently with the best development expertise.
"The number of global startups and early-stage companies is at an all-time high. Solutions are being developed in many different industries and verticals to improve the world. Through our partnership with Develandoo we can provide innovative services to companies globally to assist them in their growth and development of solutions including artificial intelligence and machine learning," Ray McKenzie, Managing Director of Red Beach Advisors stated. "We are combining startup and early-stage strategy and growth expertise with significant knowledge on the development of artificial intelligence solutions."
"We are excited to partner with Ray McKenzie and Red Beach Advisors. The AI platforms we develop are heavily relying on customer's data, and there is a lot more than implementation when it comes to working with unstructured data. We believe Red Beach Advisors will play a major role in the customer integration and strategy cycle", mentioned Albert Stepanyan, CEO of Develandoo.
Red Beach Advisors and Develandoo will offer services to the private and public sector beginning in the United States and expanding globally into 2019. For more information on each company, please visit www.redbeachadvisors.com or www.develandoo.com.
Red Beach Advisors (www.redbeachadvisors.com) is a technology management consulting group headquartered in Los Angeles, CA providing businesses and organizations with successful growth strategies to build, grow, and scale. We work with companies to increase revenue, enhance operational performance, guide organizational development, implement lean process, and improve product marketing strategies. Our goal is to assist our clients with implementing efficient process and teach proven methods to increase a company's ability to grow revenue, retain customers and clients, reduce operational costs, and decrease waste and revenue loss. This allows our clients to grow, succeed, and exceed performance expectations. With more than 15 years of experience in designing, implementing, and refining solutions for startups and small to large companies, Red Beach Advisors has a proven record of success and results with our clients. We assist clients in all industries but specialize in government services, high-tech / cloud computing, e-commerce, consumer and industrial products, finance, insurance, construction, professional services, non-profit, and retail companies.
Develandoo (www.develandoo.com) is a software accelerator specialized in building early-stage ventures based on AI technology. We are innovating the way that ventures are built in two groundbreaking ways: Mixed Teams – You will have a lead engineer from our team come on-site and work from your office. That lead engineer will be your primary point of contact and manages the team of remote engineers and data scientists.-Efficient processes and better decisions through the use of Big Data – The ventures we build outsmart the competition by leveraging latest AI and ML technologies. Automation and scalability of the business model is the main decision making factor nowadays. Develandoo's goal is to help you build your product, and your company, in a way that benefits you.
For more information on the consulting and development services available, please contact info@redbeachadvisors.com.
AI business consulting Develandoo partnership red beach advisors services technology