Redondo Beach Presents WOWSA Ocean Fest 2019

Redondo Beach, California — The World Open Water Swimming Association (WOWSA) has hosted its annual global open water swimming conference since 2008 in Huntington Beach (California), Long Beach (California), United Nations (New York, New York), Tunis (Tunisia), Cork (Ireland), Isle of Bute (Scotland), and Windermere (England). WOWSA's next global gathering will be held in Redondo Beach, California on October 5th & 6th, 2019
"We asked WOWSA to put on a world-class race during their event, to showcase our incredible coastline," said Redondo Beach Mayor Bill Brand. "Redondo Beach has beautiful, clean water, unparalleled coastline viewing of the course, dramatic sea bluffs and a supportive community."
In addition to a unique, world-class 10K marathon swim that showcases Redondo Beach and Palos Verdes Peninsula, the event also offers 5K and 1K competitive ocean swims and 100m and 200m fun swims for kids and beginners on October 6th.
October 5th will include an all-day festival with educational and inspirational speakers, 'Ocean Ready' workshops for aspiring swimmers of all levels, beach vendors, games and a beer garden by Golden Road Brewing.
"Redondo Beach was the perfect choice for WOWSA's Ocean Fest 2019," said Supervisor Janice Hahn. "Not only are swimmers from across the country are going to love our beautiful coastline, but they will also love Redondo's local restaurants and small businesses. Events like this have the potential to boost tourism and local business for years to come."
Speakers include;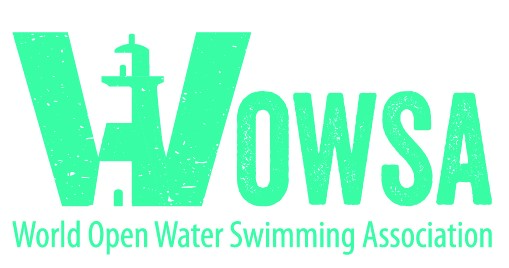 Craig Dietz, a marathon swimmer born without arms or legs
Aaron Peirsol, 5-time Olympic gold medalist
Haley Anderson, Olympic marathon swimming silver medalist
Jamal Hill, an African American Paralympian
International Marathon Swimming Hall of Fame will honor Swimmers;
Yuko Matsuzaki (Japan),
Ned Denison (Ireland)
Steven Munatones (USA),
International Swimming Hall of Famers;
Shelley Taylor-Smith (Australia)
Paul Asmuth (USA)
Nejib Belhedi (Tunisia), world record holders
Pablo Fernández Álvarez (Spain)
Other speakers include ocean wellness advocates, shark experts, and innovative swimming brands.
Heal the Bay, the leading advocate for a healthy swimmable Los Angeles watershed, is a critical partner as WOWSA aims to introduce more people to ocean swimming. "People who spend time in the water are invested in preserving it. Heal the Bay is the best vehicle for ensuring a beautiful and swimmable Santa Monica Bay for generations to come," said WOWSA CEO Quinn Fitzgerald.
The Grand Finale of Saturday's festival is a Hawaiian Luau themed Awards show will be held in collaboration with The Guinness World Records.
The WOWSA Awards ceremony will honor world record holders and distinctive honors;
Yuko Matsuzaki for her 83K non-stop swim in Lake Cane, Florida
Nejib Belhedi's 120K 76 hours, 30 minutes non-stop swim in Tunisia at the age of 66
Alex Kostich for his unprecedented 9.8K swim around Pitcairn Island
Sarah Ferguson for her unprecedented 61K swim around Easter Island, Pablo Fernández Álvarez for the fastest 100K ocean swim in history
Nuala Moore's 1-mile swim from the Pacific Ocean to the Atlantic Ocean through the Drake Passage around Cape Horn.
Ion Lazarenco Tiron of Moldava, WOWSA Man of the Year
Aleksandra Bednarek of Poland, WOWSA Woman of the Year
Ross Edgley of England, WOWSA Performance of the Year
Icebears Hintertux of Austria, WOWSA Offering of the Year
"Swimmers like Yuko Matsuzaki from Japan are outstanding examples of our sport's most personable and passionate ambassadors," describes Steven Munatones, founder of WOWSA. "Yuko and all the WOWSA Award winners and Guinness World Record holders have a deep-seated adventurous nature that enables them to achieve the most difficult, longest, coldest, most risky swims in the history of mankind."
WOWSA is the international governing body for open water swimming, whose mission is to connect, inspire and grow the global community of swimmers, coaches, event organizers, and environmental non-profits to make open water swimming the most accessible, fulfilling and adventurous sport on the planet.
For more information on the WOWSA Ocean Fest, visit https://wowsaoceanfest.com/. For more information on the sport, visit https://openwaterswimming.com/ and https://www.worldopenwaterswimmingassociation.com/
For press inquiries, please contact Tonya McKenzie of Sand & Shores at info@sandandshores.com or (424) 262-1920.
Beach Cities education entertainment events family food Guinness LA Events music Ocean Fest Race redondo beach speakers Swim World Record WOWSA