How a Career Setback Can Be the Best Time to Build a Business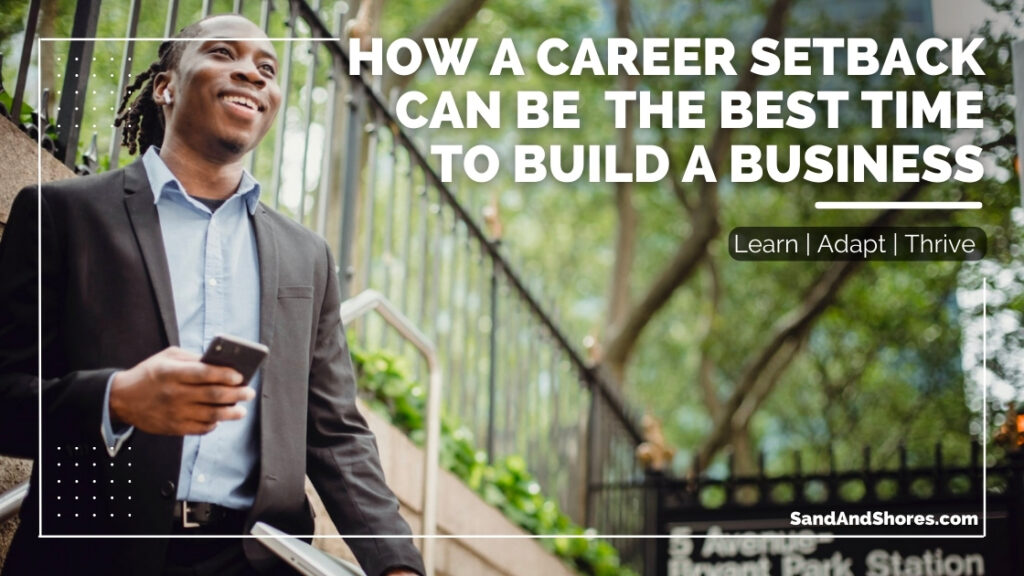 by Lauren McGee
Just as resilient plants have adapted to thrive in difficult soil, tough times can present optimal conditions to sprout a new venture. Learn how you can establish the roots of a stable business after a career setback.
Taking Time To Recalibrate
Give yourself time to process the loss of a job or business. Studies show that people face intense depression when dealing with job insecurity and unemployment. You will probably go through the five stages of grief: denial, anger, bargaining, sadness, and acceptance. Keep a journal to sort through your feelings. Review what you appreciate about your work and what you took for granted. The self-examination can help you identify clear goals for your next enterprise and determine what you can do better the next time.
Devise mental health strategies to remain positive. The experience can teach you to accept failures as learning experiences and how to stay flexible. Hiring Tonya McKenzie as a consultant for your new firm can help you create a fresh brand that avoids previous blunders.
Understanding the Marketplace
Prepare your launch with market research that focuses on customer needs. Determine your ideal customer profile and tailor your approach to them. Study your competitors and emulate and enhance strategies that work. Then isolate where you can combine unique abilities or strengths to bring a distinct advantage to your service or product.
Review different industries and ventures where you might flourish. Here are ideas to get you started:
Real estate
Graphic and web design
Consulting
Professional organizing
Brainstorm and research other ideas that can solve a problem for people.
Laying a Solid Foundation
Invest in quality services and tools. For example, accounting software keeps your finances together. Invoicing programs make sure you get paid quickly and on time. Investigate merchant services so you can accept all payment types and speed up cash flow.
Add legitimacy to your business with entity formation. An LLC has multiple benefits, one being the flexibility in modifying your operating agreement. You also require less paperwork than corporations but still have limited liability protections. Each state has different rules around forming a California LLC, so follow the local regulations. A formation service can handle the process for you if you want to avoid the hassle of filing and the high price of a lawyer's assistance.
Promoting Your Company
Use a mix of methods to capture public attention. Facebook advertisements are effective for getting the word out about your services. A Facebook ads maker allows you to design customized ads with your logo, branding, fonts, and color scheme. Look for areas where old-school techniques can make an impression, such as mailing physical "thank you" cards.
Concoct content campaigns that tell a compelling story. Research shows that storytelling marketing is one of the most effective methods for motivating buyers. Share stories through blogs, podcasts, ads, and social media.
Building a Stellar Team
You can only be as good as the people around you. Network organically to find mentors and peers who can offer practical suggestions. Connect with successful people in various industries because you never know how you may be able to support each other in the future.
In the beginning, hire freelancers to handle jobs that are too much for your plate. Once you can support employees, invest in quality people with fair pay and competitive benefits.
An occupational reversal doesn't spell disaster for your financial and career prospects. Assess your skills and the market landscape, and you may find conditions ripe for an enduring enterprise.
advertisement branding business entity career mental wellness networking start a business