The 2nd Annual Beyond the Chair Event reignites on January 19th, 2020.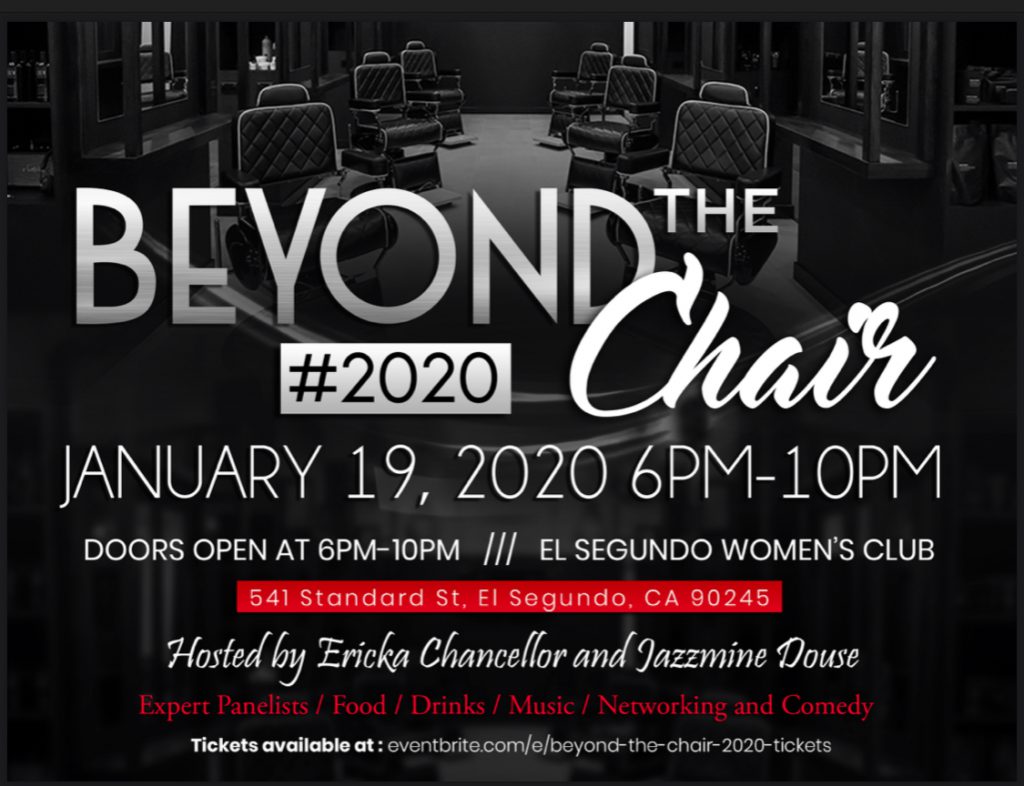 For Immediate Release
El Segundo, CA – December 26, 2019
Ericka, Chancellor, an Examiner at the California Board of Barbering and Cosmetology will again hold her unique event, Beyond the Chair. This event showcases Cosmetologists, Barbers, Esthetics and Nail professionals that have given back to the industry by going above and beyond the styling chair. There will be one honoree that has benchmarked the industry. Panelists will include celebrity stylist, television and editorial stylist, Los Angeles salon owners, Board examiners and more.
This event will donate a portion of its proceeds to After School All-Stars, an after-school program that keeps kids safe and helps them to succeed in school and life.
"We are currently facing many challenges in our industry this includes deregulation, comprised standards and impersonation of certified beauty experts. We as professionals have to make ourselves known in order to combat these challenges." ~Ericka Chancellor
In addition to the panelists educating the audience, they will be assisting the students in performing industry-related activists.
During the event, food, drinks, swag bags, prizes, networking and more will be provided.

Beyond the chair is on Eventbrite https://www.eventbrite.com/e/beyond-the-chair-2020-tickets-83429203995?aff=ebdssbeac
Instagram @_beyondthechair
For media inquiries contact: tmckenzie@sandandshores.com
For sponsorship inquiries contact: erickachancellor@gmail.com
-END-
After School All Stars barber beauty donations event lessons stylist