10 Reasons Why Every Author Needs to Host Events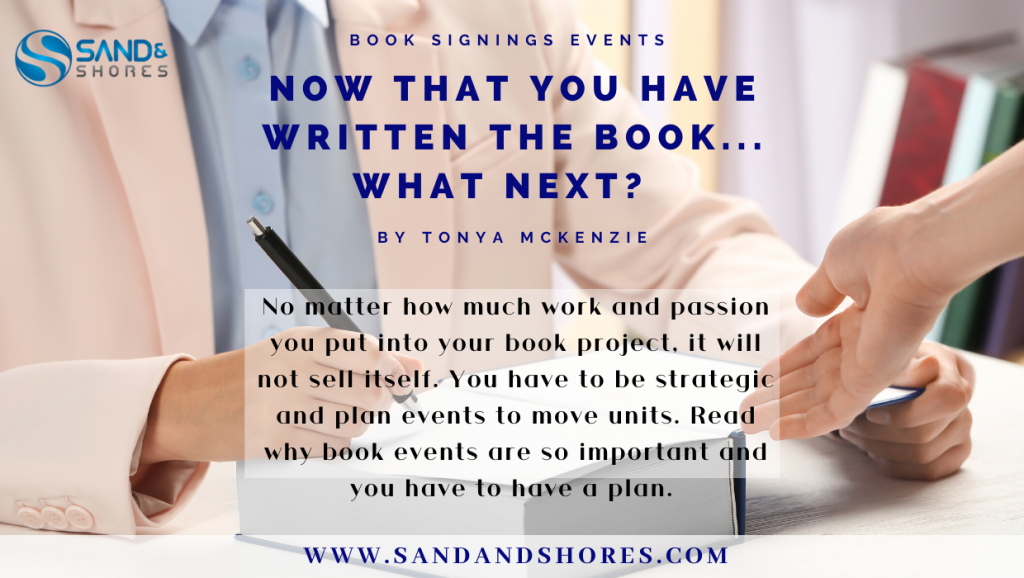 You took the time to plan out your chapters, write all of your thoughts and ideas down, have it all edited, chose a cover designer and came up with a catchy title. Now, you are about to be a published author… WAIT! Then what?
Being an author is an amazing accomplishment. It's not easy. Original content that can fill up over 100 pages is a talent that many people possess. After you spend the money to get the book printed or even if it's just an ebook, you must move on to advertising, publicizing and selling the book. That can be a whole separate project and it's ok to admit that you may need some help.
Many authors just starting out on their first or second book may still have a 9-5 job. That makes doing all of the extra things that need to be done to move units very difficult. Again, it's ok to admit that you may need help. Every book has a primary message that has significance to the author. Getting that message out to the masses is no small task. It's ok to admit that you may need help.
If you are serious about moving units, book signings and author events are not optional. Here is why:
This is where you can have a direct connection with your reader or potential reader.
You, as the author, get an in-depth view of your target market. You can see them, speak to them, and hear what they are thinking to better speak and market to them.
While some authors dream about having their books on store bookshelves, you get to watch yours leave the bookstore and find a place in somebody's home.
The bookstores will also help to promote your event and speak to their customers about your book. That is a built-in 3rd party enforcement.
The events can be cross-promoted to also support a cause that you are writing about. Good-will is an essential part of #BoldBranding
Your launch is one big party… and who doesn't like a good party?!?
Book events build your network of people that appreciate your content, want to share your content or simply just want to support you. None of this is a bad thing.
OPTIONS – You can be agile and switch up formats depending on where you are in the USA or internationally.
FOCUS – Having a book signing to meet-the-author event focuses your PR and marketing efforts. It makes it easier to target specific demographics and geological areas. You can repurpose and share the cook results of that event to promote the next one.
People don't always read but they want to hear your story and support you. Events give them the opportunity to do just that.
Because having events are so important to the success of the author and book sales, Sand & Shores has developed a service just for authors. Sand & Shores Book Events will take your book and your platform to the next level. For more information on how we can help you put on a series of book and author events, redeem the offer at AUTHOR OFFER and check out Sand & Shores PR. You can email us at info@sandandshores.com or call (424) 262-1920 for more information.

author book store book tour Books event marketing sales pr public relations publishing signing writer