10 Effective Ways to Increase Brand Awareness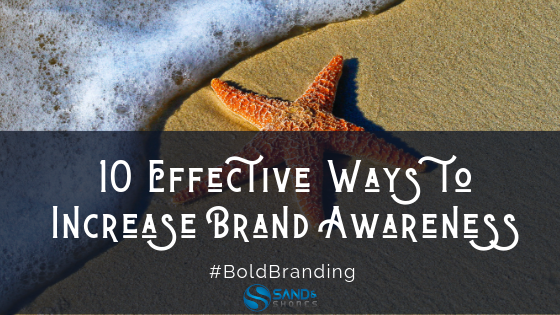 #BoldBranding Concepts
Referrals Work! – Make it worth a person's time to refer you to others. Incentivize recommendations to friends, family, and professional connections.
Influencer Partnerships – Who are the authorities and influencers in your industry? Who's expertise complements your business? Determine what value you can offer to them in exchange for exposure and cross-promotion.
Guest Blog – Find reputable blogs in your industry. Get your name in front of untapped audiences by putting your expertise on display on somebody else's platform.
Podcast – Be a guest on podcasts that get you exposure to your target audience. You can also start your own podcast and elevate your own brand by building your own platform to bring in other experts. Become the go-to for solutions and information in your field. Morris Media Studios can help you get started.
Local Partnerships – Team up with a non-related, complimentary company/organization in your community. Build community and commerce while increasing your brand awareness. Sponsor a local sports team? Show up and participate in local events.  Be a voice in your community.
Public Relations Wins! – Communicate general public, not just your circle of social media friends. To grow your brand recognition, more people need to know about the greatness that you bring to the industry than your immediate circle. Pitch your power to media outlets that can use and appreciate the original content. Sand & Shores can help you with that.   
Promo Items, Freebies & Samples – Offering these for a limited time can trigger immediate action and word-of-mouth marketing along with referrals.
Host an Event – Build your own event platform. Start an original festival, charity events, workshops, webinar, or co-sponsored event. The advertising for the event builds greater brand awareness.
Service Over Everything –  Make superior customer service your signature brand element. Nothing matters more than happy customers and clients. They will tell others about you and that is better than any paid advertisement. 3rd party endorsements are a winner when it comes to brand awareness.  
Logo Lessons – It's not just for your business card and website. Put it everywhere. Stay top of mind.
Email signature
All marketing collateral
Website
Any signage
Company swag and gifts
Social media posts
Pictures and images
For assistance in implementing some of these efforts into your business and brand awareness campaign, check out www.sandandshores.com.

brand awareness logo marketing messaging platforms pr public relations