Don't Blow It – Common Media Mistakes That Ruin Podcast Interviews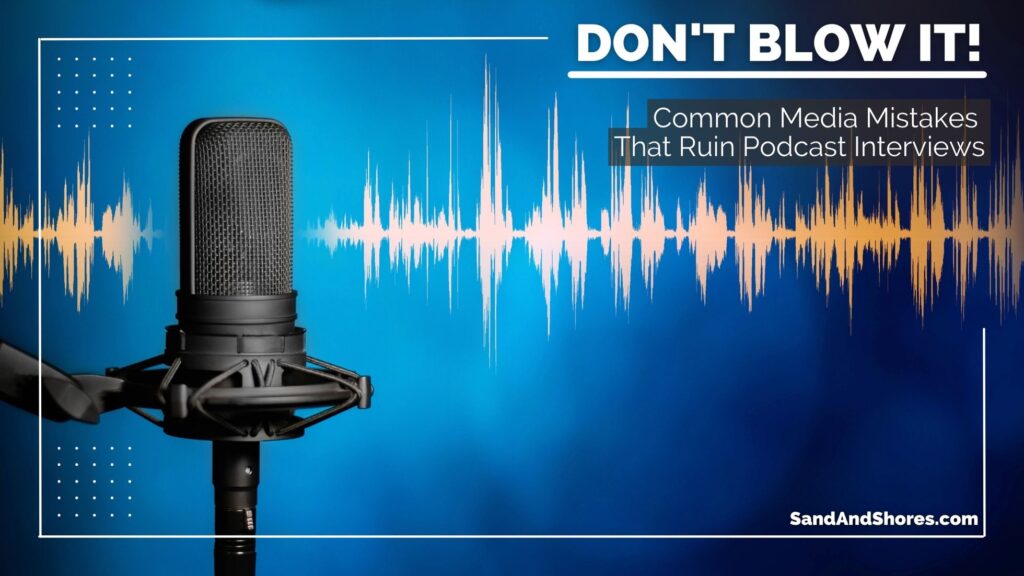 Podcasting has become one of the best ways to engage an audience, grow your brand awareness and connect with your target audience. In 2022, there were 120 million podcast listeners in the United States and over 420 million listeners in the world. The most popular podcast genres are news, comedy, and true crime. So, if you happen to be a guest on any of the shows in that genre, know that there is a likelihood that a nice amount of people will hear you. If you are on a podcast as a guest to share your story and talk about your business or new endeavor, know that this is an opportunity that can make a big difference for you. Do not blow it.
You might be thinking that it's not mainstream media, so it doesn't matter that much. You might be wrong. As a matter of fact, I am certain of it. For many people, it may be your first impression on them. You definitely don't want it to be your worst impression. Not only is there over 420 million listeners worldwide to podcasts but these numbers are growing because people share great episodes with others. Wouldn't you want your first impression to be one in which somebody cheered instead of complaining and criticizing you?
Here are the five biggest mistakes people make when being interviewed on podcasts:
1. Not being prepared. – Know your goal and why you are on the show. Research the interviewer and watch a previous show to get their style.
2. Not being yourself. – Don't try to be what you think people want you to be and say things that you think people want to hear. Be yourself. Provide useful information and stories. Pretending tends to fade and creates mistrust with the audience.
3. Not answering the question. – If you do not have the answer to a question asked of you, say that. You can always elaborate on why you don't know or the changes that have taken place to change the answer but don't talk around the question.
4. Not being engaging. – Talk to your host and the audience like you are talking to a friend. Don't be stiff. Show personality and body language. Lean into the conversation and take the audience on a journey with you through your stories.
5. Not being mindful of your time. – Make sure that you know how long the episodes are and how much time you have to speak. Keep in mind the ideas that you are trying to convey and how much time you have to say them.
BONUS: Have your call to action and social media handles ready to give out at the end of your episode.
By avoiding these common mistakes, you can give a great interview that will make you look good and help you achieve your goals. Media training is a great way to make sure that you are always camera and microphone ready.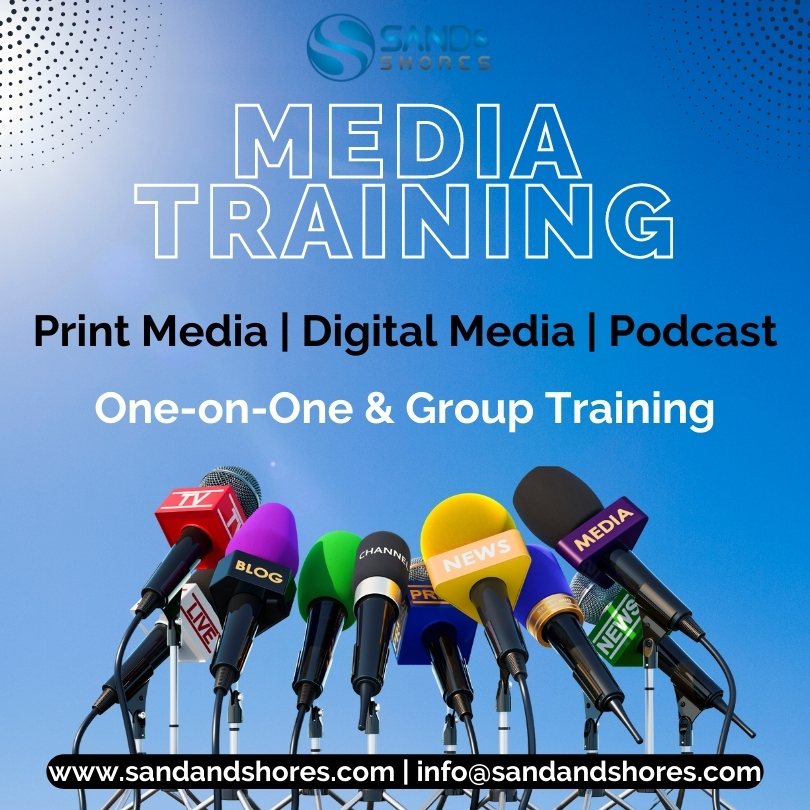 brand awareness digital media interview media relations media training podcast interview podcasting public relations sand and shores storytelling traditional media